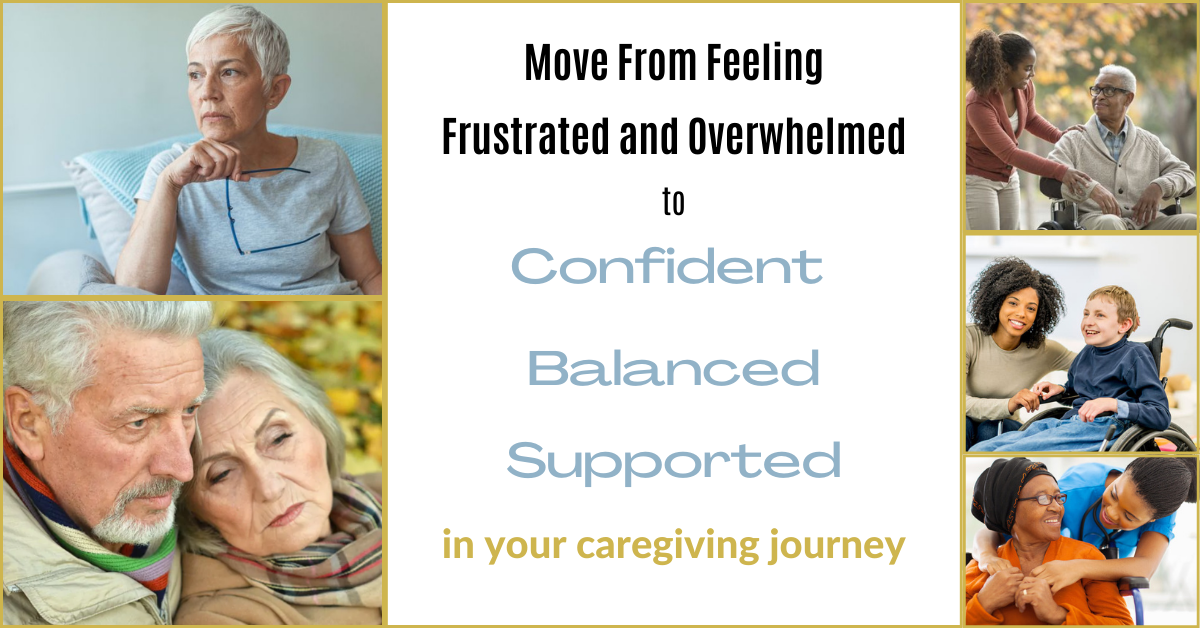 The Caregiver's Journey self-paced online course is for those of us who are in roles of non-professional caregiving support for family and loved ones.
The more than 100 lessons and supporting resources - each focusing on one specific topic - guide you through your entire caregiving journey.
Next Launch - May 2023
Have you ever felt frustrated, overwhelmed - and yes, sometimes frightened - in your caregiving journey?
Have you ever wondered what to do and had no idea?
You're not alone.
The Caregiver's Journey online course is created for you.
As caregivers, we're busy and we don't have much available time! In this self-paced course you'll find:
Each lesson is brief - many are five minutes or less.

Videos guide you with lessons, tips, strategies, and stories from my 40 years of experience as a non-professional caregiver - and from others on their journeys.

Topics are designed to take in any order. They're for you based on what you need on your caregiving journey now.

Key topics are accompanied by checklists, worksheets, guides, and other resources to support you.

Each lesson also has both a digital version and an audio version.
The course guides you through the five phases of your caregiving journey: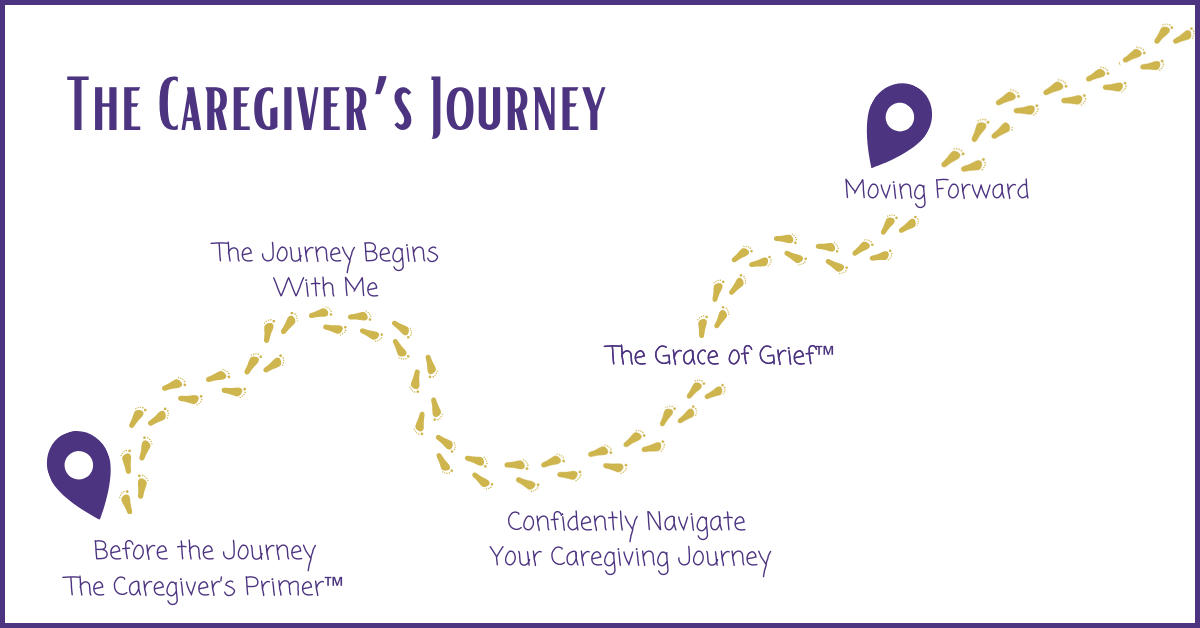 The Caregiver's Primer™ - What to do when you see caregiving on your horizon and when your journey first begins.
The Journey Begins With Me - Understanding yourself in a meaningful way so your personality, beliefs, values, and purpose support - not sabotage - you.
Navigating Your Caregiving Journey - Navigate the experiences of your everyday journey, throughout your journey with your care receiver and those around you.
The Grace of Grief™- Navigating grief in a healthy way during and after your caregiving journey so you process and don't get stuck in grief.
Moving Forward - Reawakening and/or recreating who you are now that your caregiving journey has ended. Embracing and learning to live your best life feeling good about yourself as you move forward.
Let me know when the course launches!
Complimentary Resource Guide
As a thank you, when you register above, you'll receive the complimentary resource guide: 4 Tips for Navigating the Elephants in the Caregiving Room.
Financial Investment
As part of my passion to help as many people as possible, I'm keeping your financial investment very simple:
One annual license of $130.

In honor of my husband's birthday - buy 1 gift 1 -

One annual license of $130 plus a second annual license for half the investment for a total of $195.